Free Business Plan Development Workshop
Free Business Plan Development Workshop
Wednesday, January 25, 2023
Description
Edify presents our FREE Business Plan Workshop on January 31st at 5pm!
The importance of planning should never be overlooked. For a business to be successful and profitable, the owners and the managing directors must have a clear understanding of the firm's customers, strengths and competition.
The finished project is an operating tool to help manage your business and enable you to achieve greater success. The plan also serves as an effective communication tool for financing proposals.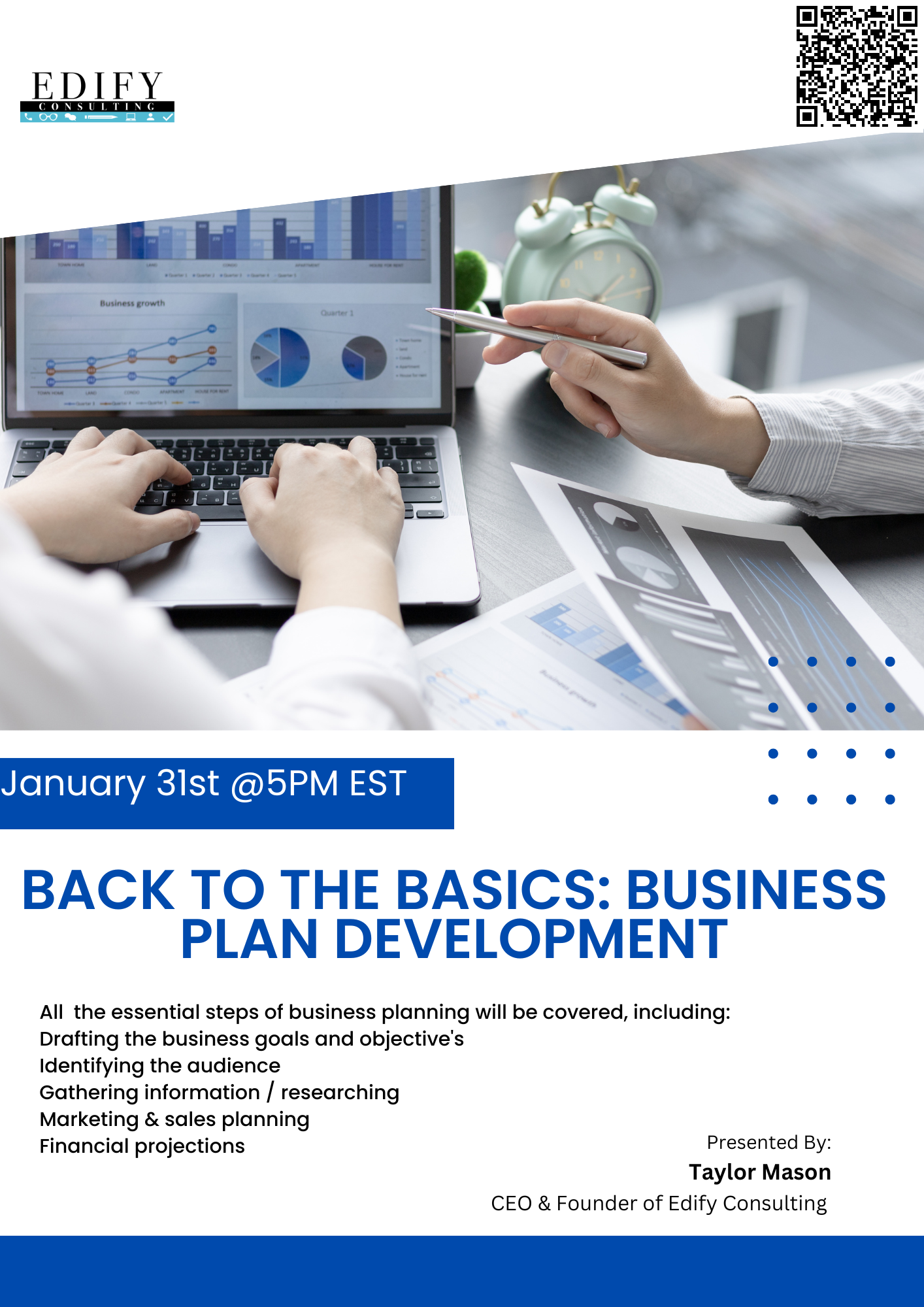 Virtual

Wednesday, January 25, 2023
Categories
Community Event
Business Networking
Educational Event