Round Table Topics - Virtual Event
Round Table Topics - Virtual Event
Thursday, September 7, 2023 (7:30 PM - 9:00 PM) (EDT)
Description
A small business' success hinges on satisfying its current customers and widening its circle of influence to attract new business. This FREE small business networking roundtable meeting is a way to accomplish just that.
Take advantage of this awesome Round Table networking opportunity which is rooted in discussion centered around specialized topics that affect many different business types.
The ultimate goal of this Round Table workshop is for attendees to openly ask questions, discuss work experiences, share tips and knowledge to create new business connections.
Topics Include:
1. Customer Retention
2. Reaching New Markets
3. Social Media
4. Profitability and Growth
Round Table Topics Materials: Free Copy of my New eBook - Level Up Your Business
- - - - - - - - - - - - - - - - - - - - - - - - - - - - - - - -
Cancellations must be made at least two (2) days in advance and in writing via email (vptwomicsup@gmail.com)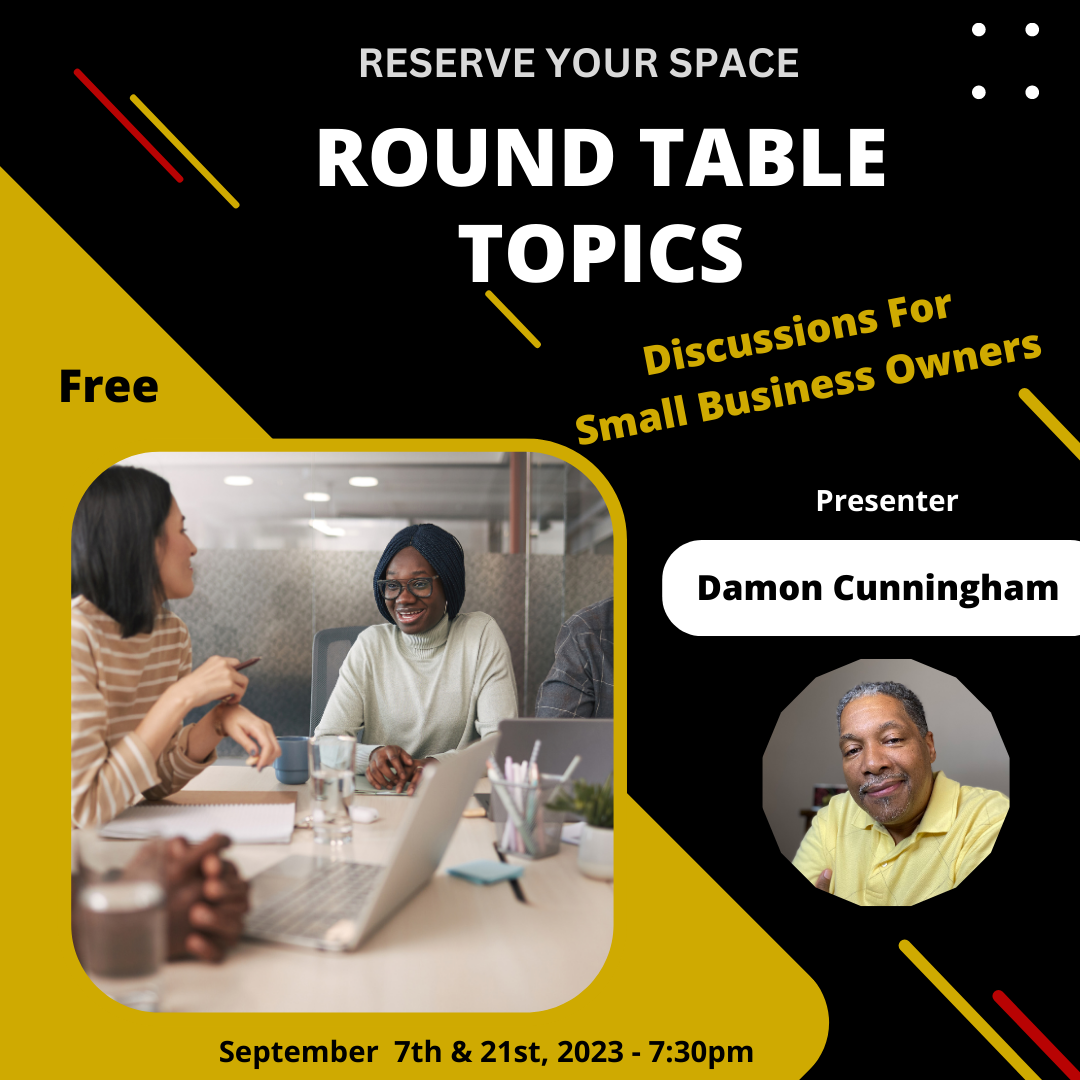 Zoom Online

Thursday, September 7, 2023 (7:30 PM - 9:00 PM) (EDT)
Categories
Business Networking